Darcy Kieran
7999 North Federal Hwy. #360
Boca Raton
FL
33487
This e-mail address is being protected from spambots. You need JavaScript enabled to view it.
561-288-5297
Darcy is at Business of Diving Institute. 
Darcy taught PSI-PCI courses in Eastern Canada for years but he is now in sunny South Florida with Business of Diving Institute. He still likes teaching from time to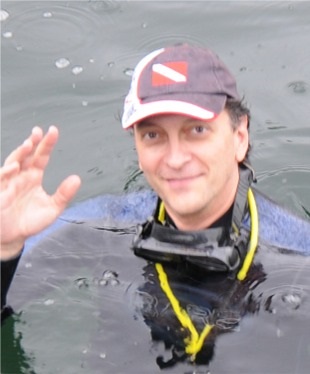 time to not become rusted! He is also a DAN and EFR Examiner, PADI Course Director, and PADI TecRec Instructor Trainer for tech diving. He is an Engineer with an MBA. Former president of Quebec Underwater Federation (FQAS) and current vice-president of the board of DEMA (Diving Equipment & Marketing Association) in California.